Rhett started off the morning yesterday by ripping his feeding tube out, and pulling his oxygen off first thing. I decided to let him be free while I got the kids off to school and got Chloee her breakfast. But while I was making breakfast he did this.....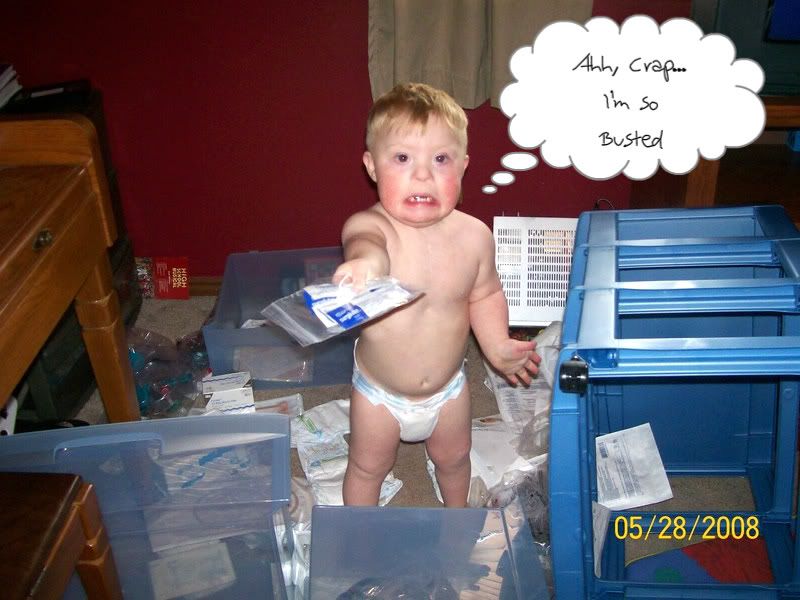 What a turkey!! That is his cart full of feeding supplies. He dumped it all over and I caught him in the middle of the act.....I knew he was being way too quiet.

I guess that's what I get trying to keep things organized with a two year old around!!

I wouldn't have it any other way!! I am happy that he feels well enough to make messes and get into trouble!!