"If you live to be 100, I want to live to be 100 minus 1 day, so I never have to live without you." -Winnie The Pooh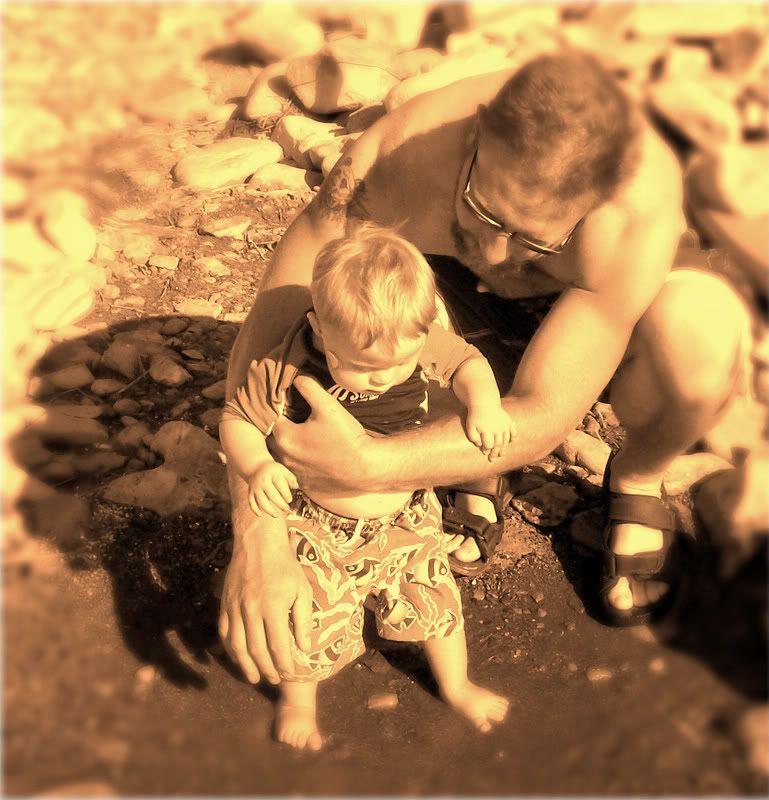 ****Edited to add history behind photo since so many seem intrested...... :)
Yes I took it, last year. This was Rhett's first time at the lake, and he was testing out the cold water. He is 22 months in this picture.